I've got such a backlog of projects. There's a list of stuff I've got to build for an upcoming craft show, a list of stuff I'm planning to build for posting on here – not to mention the list of things I need to build for the house. These, though, I made a priority, mainly because they're just so stinkin' cool, you guys.
Leslie was actually the one that generated this idea last year when we were prepping for a Christmas show. She was looking at some kind of stained-glass nativity look with the silhouette in front of the glass. From there we brainstormed and thought about different ways we could diffuse the light behind a silhouette to make it look awesome. That jam session then became this:
It sold immediately at the show and I had to convince the buyer to let me keep it for the night so I could continue to show it. Because of that I ended up selling five more! We even took the idea to another level when we decorated the exterior of our house:
So here we are building for another craft show, and of course I have to build a few of these because apparently people in this area eat 'em up. And since I'm doing them anyway, it's time to share!
Stuff You'll Need
I'm going to give you a materials list based on you building this out of lumber from the store. Pallets are generally my medium so I used pallet slats, but you can easily build this out of non-pallet lumber. You could even go crazy and make it out of a nice hardwood and stain it all nice-like. Not me, though! The more beat up the pallet is, the better I like it.
I should make an aside here about pallets and reclaimed wood. Be careful with what pallets you use. There are lots of references out in Internet land about which pallets are safe and which aren't. Maybe I'll write one too later when I'm not building stuff. Anyway, these pallets I've been working with are heat-treated pallets (marked HT somewhere on them), which are safe to work with and have in your home.
1x4s – 10 feet (I'd advise getting 12 feet just to have a little extra to work with)
1 commercial lighting panel – these are those clear plastic panels used in ceiling lighting. We use these from Home Depot, they're over by the ceiling tiles.
2″ finish nails (or brads if you're using a brad nailer like I did)
Wood glue
Contact cement
Christmas lights
Tools: Miter Saw, Table Saw, Scroll Saw, Nail Gun, Clamps (If you're on a budget and don't have fancy saws, you could get away with making the cuts with a jigsaw)
Making the Cuts
For this build you'll need the following cuts from the 1×4 stock (or pallet slats):
12″ – 7 pieces
10.5″ – 1 piece
Building the Box
Take the 10.5″ piece and one 12″ piece and split them in half by running them through the table saw. You'll end up with four pieces like this:
These are your sides of the box. Glue them together with a simple butt joint (just butt the ends together) into a square (use a speed square or builder's square to make sure your corners are, well, square) and clamp it up, like this:
This is when having a brad nailer makes this sooooooo easy. SERIOUSLY. Putting nails into the joints with a hammer and finishing nails is tedious, frustrating, and delicate work. I got the brad nailer for my birthday (thanks Mom and Dad!) a couple of months ago and it has changed my woodworking life. It was like BAM BAM BAM BAM this thing is done. Regardless, put finish nails or brads into the joints to hold it together permanently. If you really wanted to go off and make a fancy joint like mitered corners you can, but the joints are going to get covered up in the next few steps. Butt joints are fine and easy.
Now set that aside while the glue dries. Take 4 of your 12″ long pieces and trim them down to 3″ wide on the table saw. Then lay them flat and put them together like this:
If you need to, clamp them together to keep them flush, but do it around the top and bottom edges. This is going to be the front panel where you're cutting your design into. I print out a stencil of the design I want with a width of about 10.75″ and draw a 1″ border around the entire panel. You start by drawing the border square using a tape measure and a straight edge, and then center and trace your design:
Now you can take the boards apart and cut the individual parts of the design out. For a design like this that's fairly simple you can get away with a jigsaw – use a fine-toothed blade for the smoothest cuts. But for intricate or more complex designs, a scroll saw is the way to go. It makes cutting this kind of stuff out super easy and it looks amazing.
You'll have some loose pieces that aren't attached to anything – that's okay. We'll be gluing them down with the contact cement later.
Now take your last two 12″ boards and glue and nail them to the back of the frame. Now I have built these before with little doors built into the back – to produce the light we'll stuff the box with Christmas lights, and I've discovered just leaving a gap like this is acceptable. If you want to build in something fancier, you're certainly welcome to. You don't want to close it up permanently though because eventually you will probably want to change the lights out if they go bad.
Next, cut an 12″ by 12″ square from the plastic lighting panel. I'd actually cut it about 11 7/8 by 11 7/8 so that it hides under the front panel at the edge. I have found through trial and error that a utility knife is the best way to cut the panels without causing a lot of breakout – just keep running the knife into it deeper until it cuts through, like how you cut drywall. You can cut it with a saw or scissors but it breaks and splits the plastic since it's rigid.
Once you've got it cut, glue it to the front of the box (rough side down!):
Now the fun part starts. Lay in your cut pallet slats (or boards) for the front panel on top of the plastic layer. Use wood glue for the edges where it makes contact with the box. Nail it in around the edges – once again the nail gun really saves the day here, especially with the pallet wood. Some of these smaller pieces can split pretty easily when hammering a nail in but the nail gun shoots them in so fast it doesn't split it.
Once that's done, slather a layer of contact cement on the back of your loose middle pieces and another layer on the plastic where it will sit. This stuff has to sit exposed to air for like 10 to 15 minutes before you stick them together. I experimented with a lot of different glues to get these to stick – hot glue, superglue, epoxy, etc – but I found that the contact cement works the best. If you didn't glue the plastic rough side down it will be a lot harder to make glue contact.
When it's ready, stick those suckers down and admire your work!
Now it's time to stuff that baby with lights. This part is pretty self explanatory.
How sweet is that? And you can do this with pretty much any design you like. Here's a few I've done in the past:
And that's it! You can really customize these in any way you'd like, from the color to the design to the wood and finish. They're awesome. Let us know how it goes if you try one out below in the comments or on Facebook or Twitter!
We're excited to be joining some link parties this week! Check out Create it Thursday at Lambertslately.com and What to do Weekends on craftsalamode.com!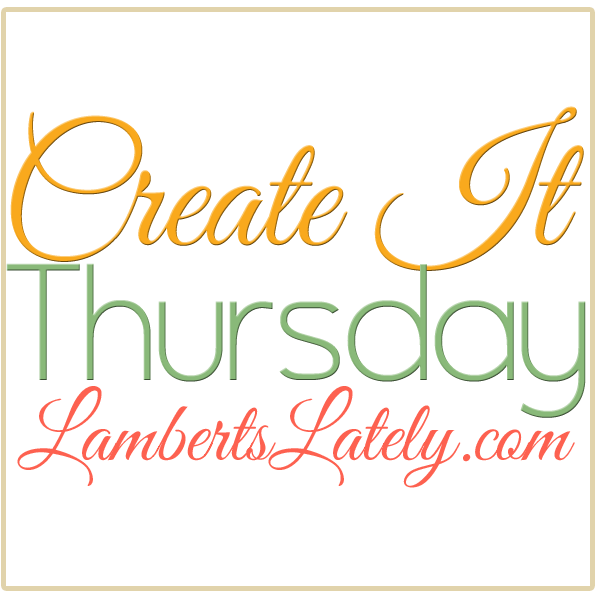 Save
Save
Save
Save
Save
Save